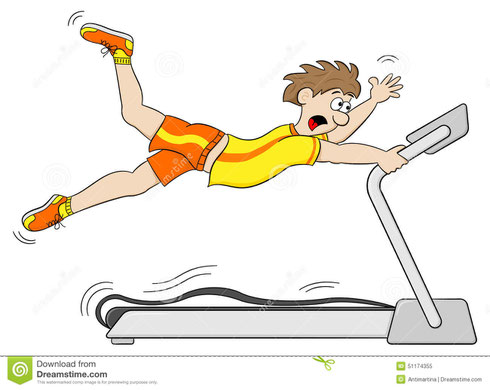 If your Treadmill is Stuck on Full Speed at Startup it's usually one of two things causing this failure
1) Speed Sensor is misalligned, dirty, or just failing
2) PWM Lower Controller is Stuck on active high causing full power to the motor.
The good news is, you know your motor works, so it's smart to start at the speed sensor because it's inexpensive to replace..  By in large the controller will be at fault in machines demonstrating this symptom.
If you can't fix it, will pick it up for free!