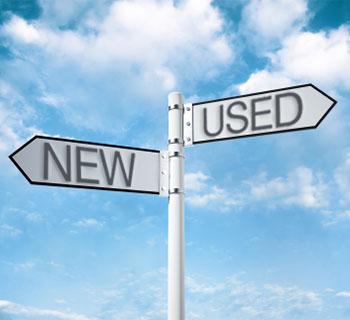 One question we would get in the field before fixing fitness equipment is, should I buy a new or used one? Or, in the case where someone already has a treadmill, bike, or elliptical - should I fix my existing unit?
I worked with a number of retailers and their goal is to upsell upsell upsell on product, then get you into a 3 or 5 year extended warranty where they make 50 point margins, and don't forget the other add-ons (lubricant, mat, hr straps) plus 8% tax and delivery!!!   Many consider it to be a racket; Example: I've seen client's receipts with Treadmills advertised for $599 with a sales total north of $1000, it just gets worse with more expensive machines...  The only way you can really justify this in my opinion is if you really really value warranties (i.e. protection), but this protection varies in quality based on the provider of the warranty and who is doing the work in a repair situation..  
This quality of service only discovered after a purchase weeks or months down the line when you have a break down and subsequent need for service.  This is, without a doubt, no matter the retailer you buy from, the chink in every retailers armor, so to speak...  Why??  They contract all of the work out to third party service providers, and the skill level/communication/response time/quality of care varies DRAMATICALLY..  The point is, many of the "safety nets" you think you have afforded yourself with your warranties can end up not mattering proportionately to what you paid.
Used exercise equipment, in my opinion, has a deeper value proposition... Especially on the high end home equipment (Precor, Life Fitness, Octane, Cybex, etc..) you can literally save up to 70% OFF OF A SALE PRICE, NOT MSRP, A SALE PRICE.  Alot of the time, these units have been used a handful of times, so when you buy a machine that is built to be used a couple times a day that has been used so infrequent, you are buying something that is like new.  Can you run into issues?? Sure, probably more than new on a percentage basis...  BUT! the money you save more than covers the repairs, for sure.
If the need for service arises, there are tons of options out there, you'd be surprised at how many companies including ours that sell parts for less than 50% of new plus there are so many advice forums that already exist... For the self reliant, you will never spend alot to repair your machine..  If you aren't mechanically inclined, that's cool, it's still less expensive to buy the part new or used and have someone fix it...  In comparison to new.